App Feature – August 18, 2016 – $2000
In June, I was contacted by Jack Owens of AppGratis, who reached out to me asking again if I'd like my app to be promoted. This would be a different, paid promotion as opposed to the free one, which I really liked. Jack stated that I would get around a whopping 30,000 – 40,000 unincentivized, downloads. I do not have to give away anything, compared to their usual promotion, and should the downloads fall under the promised amount. They will rerun my campaign. The cost of this promotion will be $2,000.
It sounded like an awesome idea. Since Weatherback has about a 6-10% conversion rate. If I took a conservative measure of 30,000 downloads multiplied by 6%, it would equal 1,800 purchases of $1.99 = $3,600 in profit! It sounded like an awesome deal. After we exchange a few emails over a couple of weeks. I am ready to put down $2,000.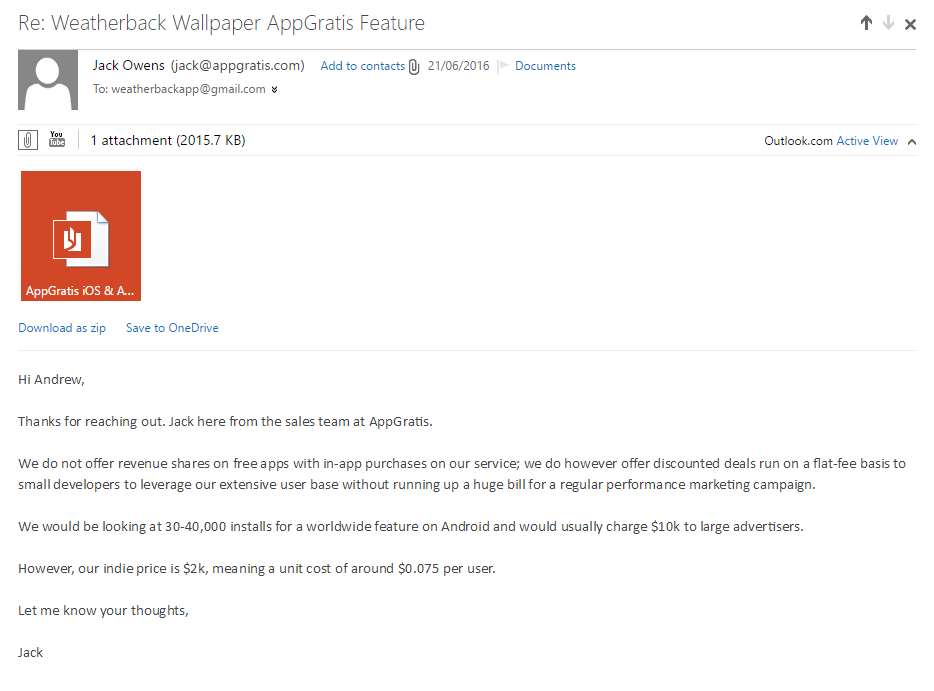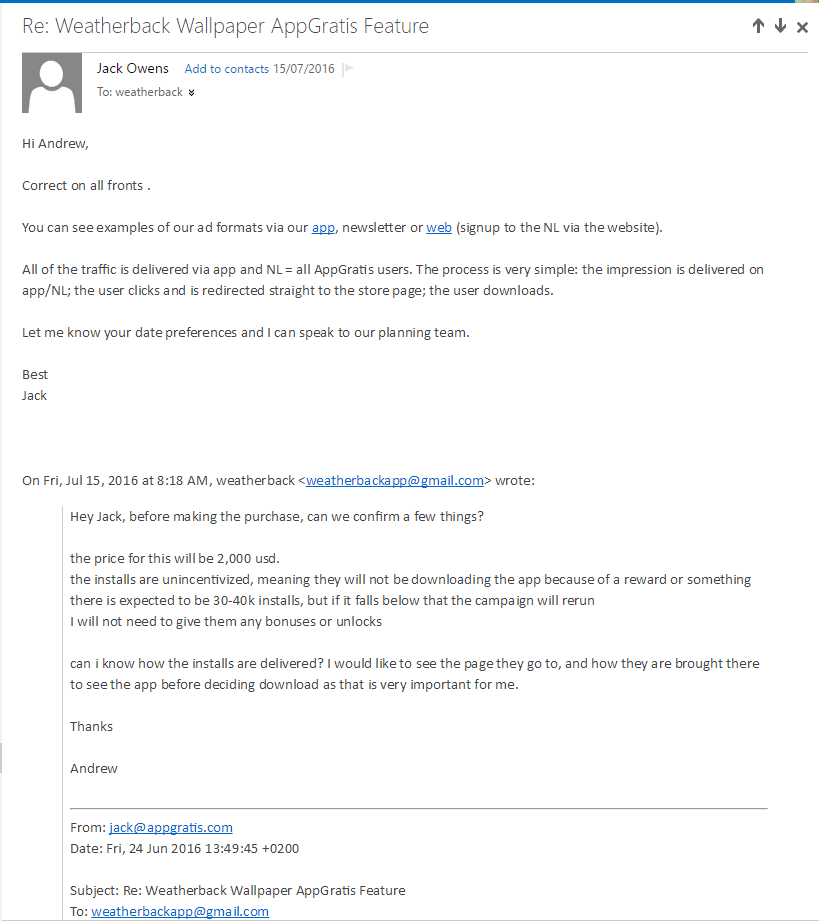 I confirm that the promotion will take place on the 19th. (18th in France)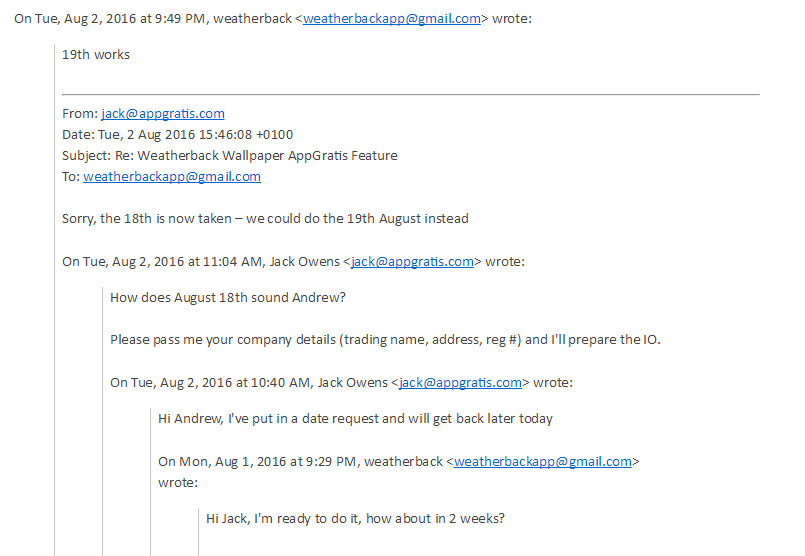 The day comes! I am very excited for a vast delivery of new users and purchases! Here are the results of downloads on the free version. Here is their sponsored page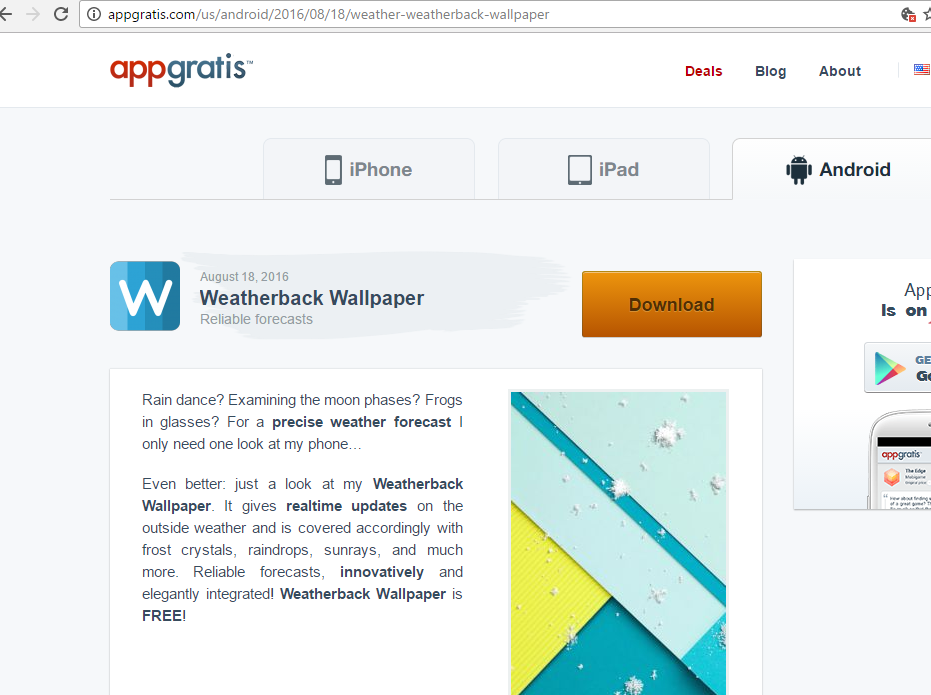 Here are the results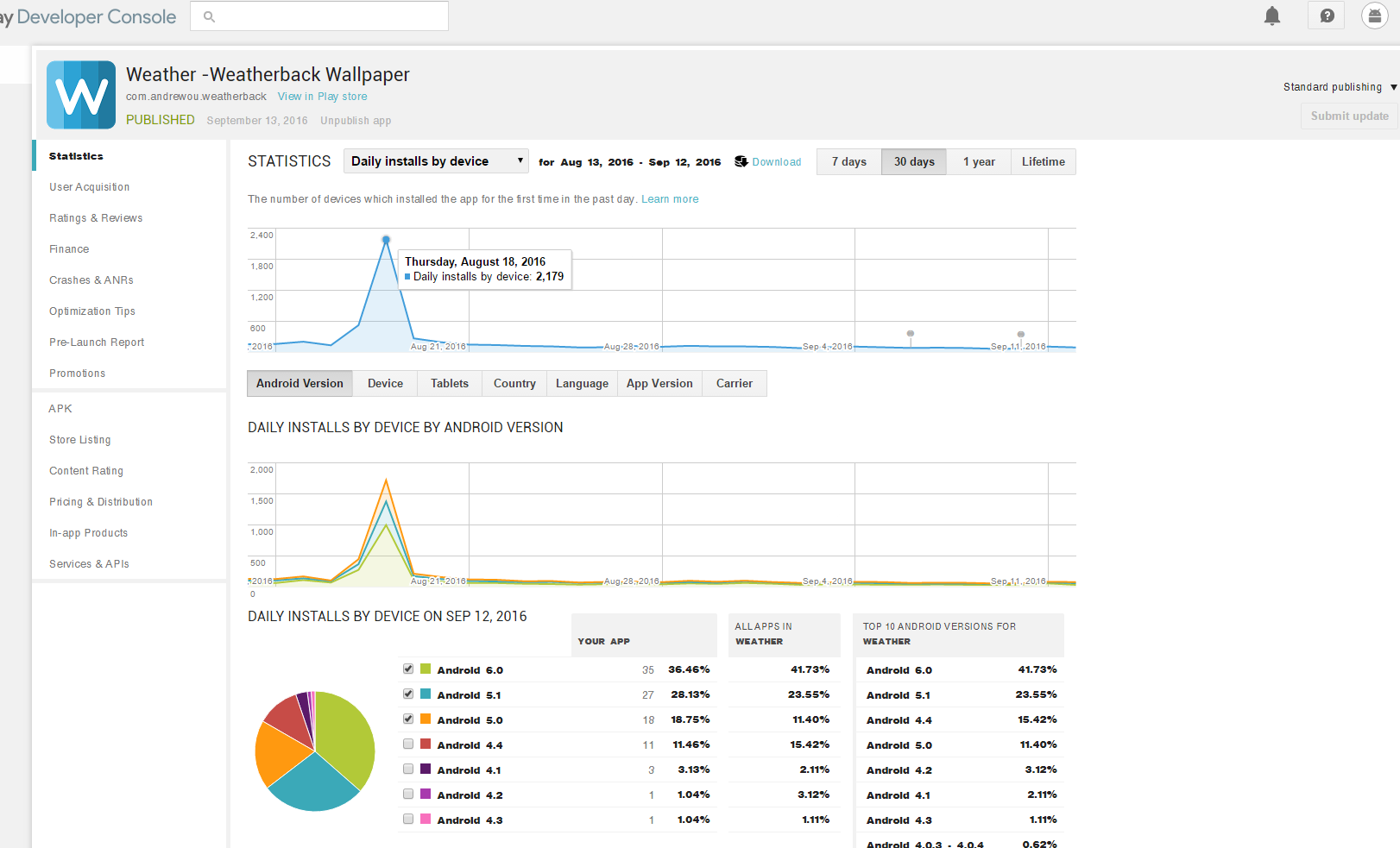 RESULTS: 2,179 installs….. Not only did they SEVERELY under-deliver, my app came with a few negative ratings as well, primarily from the misleading word of the campaign. Note that Weatherback Wallpaper is a free app, with an in-app link that takes you to the pro version. However, labeling a not-entirely-free app as "Free" is misleading. New user who downloaded the "Free" app were disappointed that it was not entirely free, leading to some unfortunate negative ratings.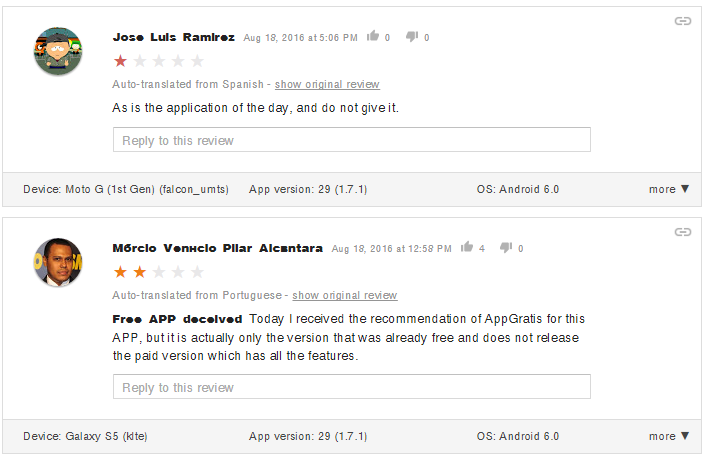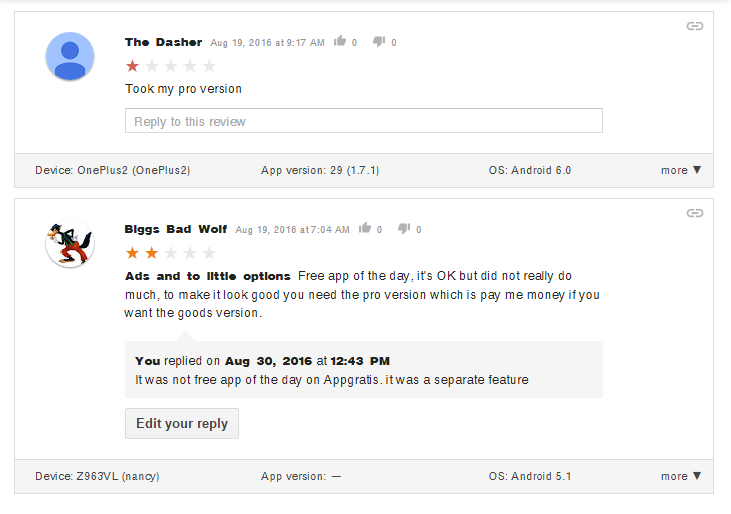 So not only did I throw away $2,000 dollars. This campaign also led to some negative ratings of my app.
I contacted them for a refund, because this was highly unacceptable. I paid a huge amount of cash to receive 5% of the expected delivery. Not only that, but this campaign led to some negative ratings of my app as well.
Here is what they had to say

They are not willing to offer me a refund. They are however willing to rerun my campaign. The problem is, with results like this, how can I even expect them to even reach the targeted goal? I'm not impressed with their service at all, and I'm not even slightly confident that they'll be able to perform better. I ask, what happens if the rerun does not reach the initial promised downloads? I am unable to get a response after asking 3 times.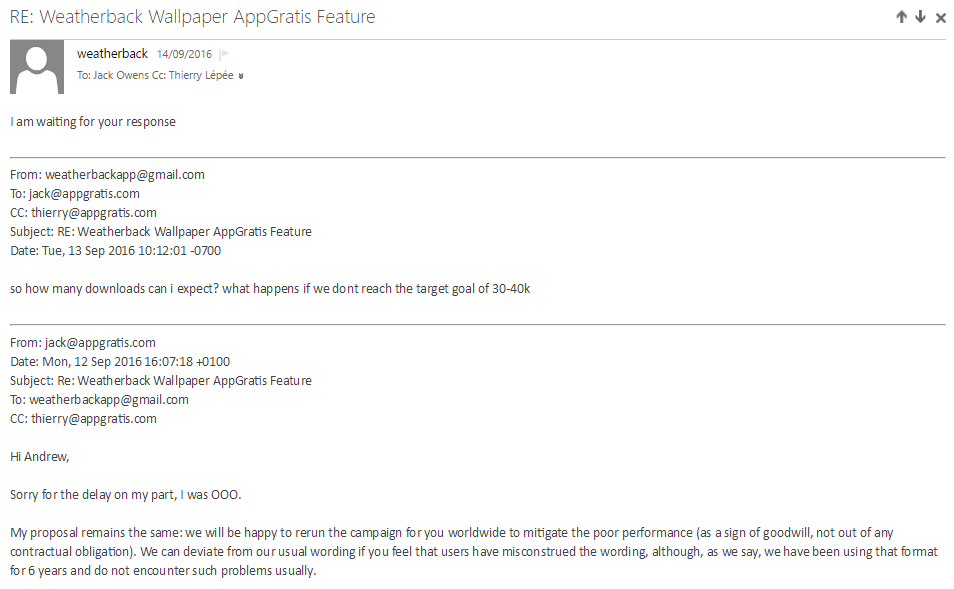 I have escalated this to Paypal, and I'm waiting for a resolution. I am hoping for a full refund, because I have LITERALLY thrown away $2,000 dollars for INSIGNIFICANT RESULTS and NEGATIVE ratings. I do NOT recommend paying for a campaign on AppGratis. This shit promo was even worse than the free one.
DEVELOPERS PLEASE BEWARE